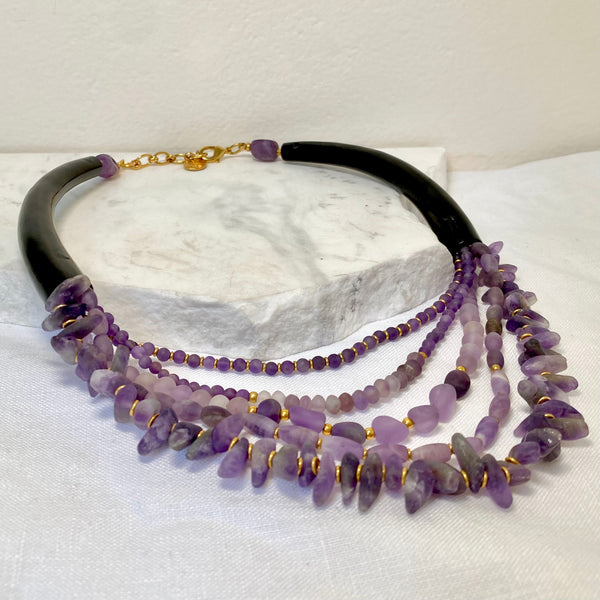 Amethyst and Horn Necklace - Nature Bijoux
A bold amethyst and horn necklace from the brash design minds at Nature Bijoux.
Necklace length: 55cm
A member of the Quartz family, its colours span from a soft mauve to a rich purple. This stone has been known from around 315 BC and was said to be used to ward of drunkenness and poisoning, in fact Amethyst translates to "not drunken" in Greek. Amethyst is attuned to the crown chakra and is a stone of meditation that calms the wearer. It is said that Amethyst can even aid you in having a good nights sleep. Our Amethyst's are primarily sourced from Africa, Brazil and India.